Joining today gives you access to monthly LIVE sessions and intimate interactions every third Tuesday of the month at 7pm ET with Rob and Liesel
*PLUS*:
Powerful Insights and Answers
Hear Rob's insightful responses to your and/or other participants' questions, and hear what the Beings of Light have to share in response to your and/or other members' submitted questions.
Participate in live meditations channeled from the Beings of Light through Liesel and led by Rob and have access to recordings of these meditations for your ongoing growth and evolvement.
Learn ways to open more fully to living from love, and discover how to embrace the tiny miracles hidden within daily life by becoming more present.
Become part of a community of like-minded and like-hearted individuals committed to allowing Source to flow more fully into their daily lives.
Have access to a library of past and current channelings from the Beings of Light and access to excerpts from Rob's three books.
Choose your membership level below: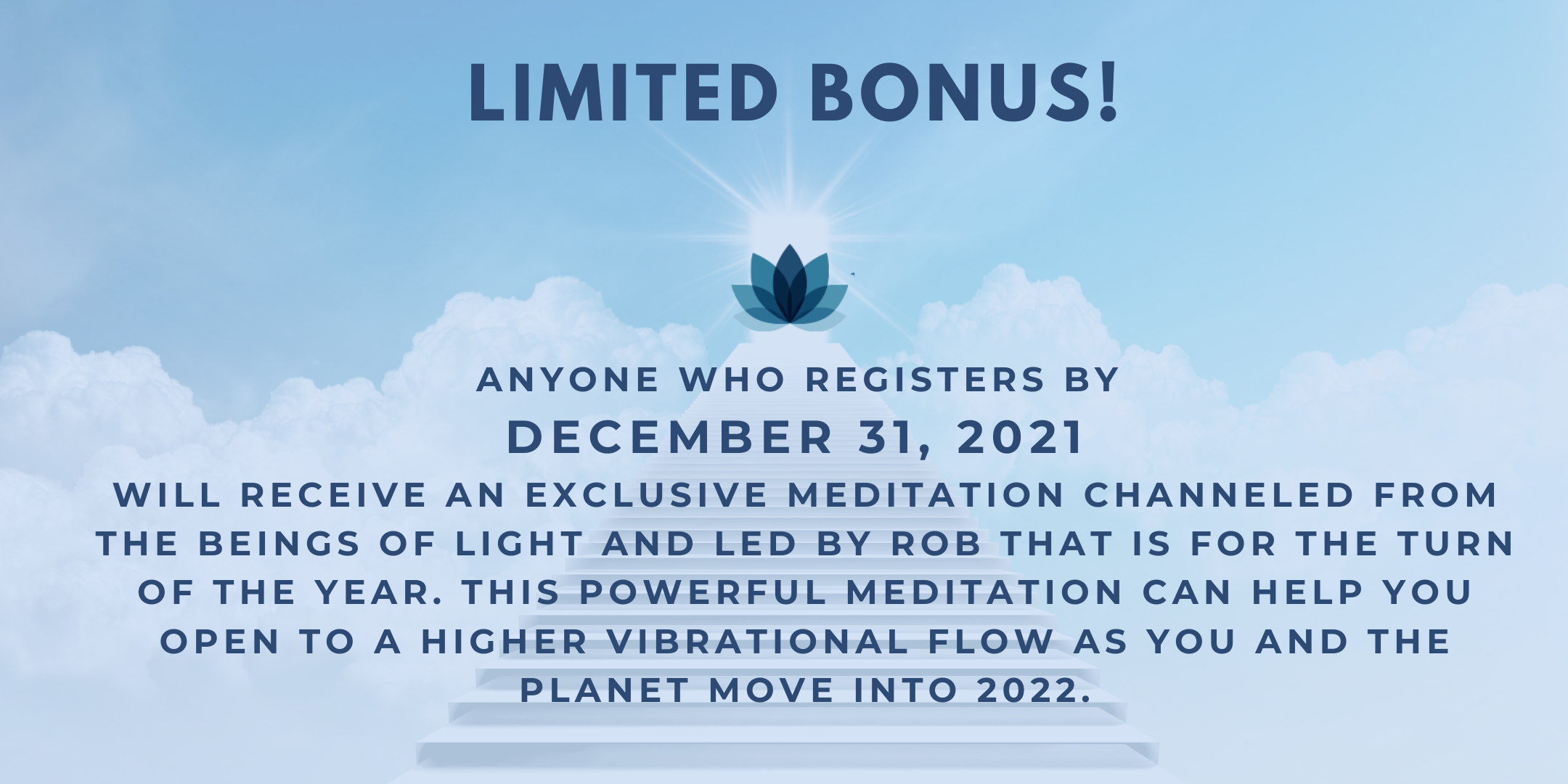 Plus, all members will receive a member's discount on the purchase of Rob's workshops, individual sessions, and books.
PREREQUISITE: To join, we ask that members have previously taken one of the following:
- a group or private BLSR with Rob
- attended The Shift Network Program with Rob
- attended a two-day Awakening Workshop with Rob
- Read at least one (or more)  of his three books
We want to offer this as an advanced program for those who already have a firm understanding of pre-life planning and are looking for ongoing support and a deep-dive program. 
JOIN THE WAITLIST NOW TO BE GUARANTEED A SPOT AND GET THE CHANNELED MEDITATION FREE ON DECEMBER 18TH!